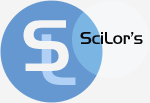 SciLor's WiMoBlue
v0.0.1
Use your phone or your computer as remote for each other.
Support us
| PayPal | Flattr | Bitcoin |
| --- | --- | --- |
| | | Send bitcoins to: 19nKUQzjtKjEWe5d7yRLPCpK9SLXM76p9B |
SciLor's WiMoBlue is a remote controlling software or Windows, Windows Mobile Touchscreen Devices and Windows Mobile Smartphone Devices (Currently keyboardo only, but there will come more). You may control your Windows Mobile Device with your Desktop PC or the other way round. You can use it for many different things, such as SMS writing, gaming etc. I personally prefer to use my old HTC Kaiser as controller for my new HTC Leo, especially for emulators like FPseCE!
Some info about older versions (mainly the gamepad case) can be found some pixels downwards. SciLor's WiMoBlue is currently recoded, so it will be more stable, allows using plugins and sending any data you want.
More Info
SciLor's WiMoBlue is now usable :) It works fine with FpseCE (Kaiser controls the Leo). Just take a look at the video ;) I have also attached the pre-alpha for anyone who like to try it (There are existing servers and controllers for Windows/Windows Mobile/Windows Mobile Smartphone)
Please test it with your devices and give some feedback, which devices work and which not! Forums
v0.0.1(2010-03-06)
-Enhancement: Controller/Server functions now in external DLL's which are Cross-Compiled for every supported system :)
-Feature: Servers/Controllers for Smartphone/Touchscreen/Desktop PC
-Feature: Multiple devices can be used now :) (Limited to 2 for now)
-Change: Removed Server Discovery Nag screen
-Fix: No error messages on exit if no controller is connected
-Fix: All Controllers now exit on disconnect
-Fix: Used an old library for the Smartphone client, now it is the newest one :)


-----------------------

Pre-Alpha v4(2010-03-04)
-Feature: Experimental WM Smartphone Client added (Tested on Typhoon with WM 6.1, but should work with any Smartphone with WM5 or higher!)

Pre-Alpha v3(2010-02-23)
-Enhancement: Show Connection Status of the Server
-Enhancement: Controller disables the "Disconnect" Button. You can activate it by touching the form anywhere.
-Enhancement: "Gaming"-Hack for Hardware-Keyboards, that allows to hold and release multiple button, intending the first button is still hold if one of them is released. (Some Keyboards only send a KeyPress Event with the Keys Information, the Releasing Events are the same)
-Enhancement: Show "Idle" Curson on while connecting.
-Readme Mistake: Should work on any WM Device ;)

Pre-Alpha v2(2010-02-18)
-Enhancement: Fix some weird behavoir of Hardware keyboards (They will now allow holding, but all buttons with this behavoir will be released if you release one of them!)
-Enhancement: More stable client.
-Change: Replaced Client sides dropdown with a list. Should be better to select.
-Fix: Clean?!-Exit of the Server, so softresets should not be needed!

Pre-Alpha (2010-02-17)
-Initial Alpha Release
SciLor's WiMoBlue Alpha Preview with FpseCE
SciLor's WiMoBlue Bluetooth Remote/Pad - Prove of Concept