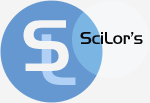 SciLor's Grooveshark(tm) Unlocker
v0.3.3
Unlock Grooveshark.com in Germany: available for Firefox, Google Chrome, Opera and Internet Explorer
Support us
| PayPal | Flattr | Bitcoin |
| --- | --- | --- |
| | | Send bitcoins to: 19nKUQzjtKjEWe5d7yRLPCpK9SLXM76p9B |
SciLor's Grooveshark(tm).com Unlocker for Germany is a tool that allows you to use Grooveshark(tm).com in germany.
For those who don't know why you need this tool
Grooveshark goes dark in Germany
This tool doesn't need or use a proxy.
Install: Drag'n'drop the downloaded file onto your browser.
Install (Internet Explorer): Run the Installer and Install. Start Internet Explorer and allow the Unlocker. Restart Internet Explorer and enjoy!
(Please choose the fitting extension for you browser!)
The extensions should be also available through the Firefox/Opera/Chrome addon pages!
I am not related to Grooveshark™ in any way!
v0.3.1
v0.3
v0.2.6
v0.2 (Chrome/Opera/Firefox)
v0.1 (Chrome)