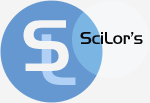 SciLor's ATI Rotation Fix
v0.5
Get your screen-rotation working with a simple turn of your display (Windows XP only!)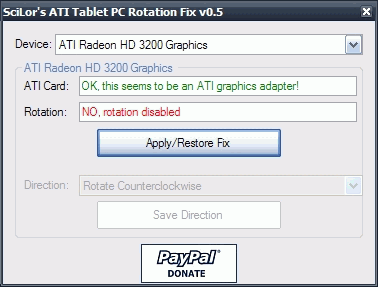 Support us
| PayPal | Flattr | Bitcoin |
| --- | --- | --- |
| | | Send bitcoins to: 19nKUQzjtKjEWe5d7yRLPCpK9SLXM76p9B |
SciLor's ATI Tablet PC Rotation Fix is a tool that enables the Tablet PC auto/button rotation feature of the ATI Catalyst Driver which is disabled by default. You can also change the direction of the rotation (Clockwise or Counterclockwise).
For example the HP Pavilion tx2000er series needs this fix, otherwise you cannot use the buttons near the screen to rotate the display orientation and you will have to change the display orientation in the driver manually if you put your device in Tablet PC mode.
Please restart your computer after appling the fix!
v0.5 (2009-10-23)
-Initial Release